I found this tag over at Great Imaginations, where Lyn made my day week with her answers and glibness and bookish recommendations. Since I adore Pixar, I couldn't NOT play along. Feel free to join in, too!
1. Intro Question: Favorite Pixar Movie.
What's not to love? Sassy Scottish curly-haired archer, complicated mother/daughter relationship, zero romance but plenty of heart. Plus bears.

See the similarities? We're practically the same person.

2. Toy Story: Childhood Book That You Never Outgrew

My dad still does the best Official Postman voice when he reads this. I refuse to believe you can outgrow a book that brings you closer together with your family.

3. A Bug's Life: A Book That Seemed Like a Copycat of Another Popular Title
Honestly, I don't have a book for this. I'd like to think I avoid reading copycat novels, by waiting so long to read new releases and scouring trusted reviewers' reviews first. But it's more likely that my memory is just so crap, I can't recall the original as I'm reading the copycat.
4. Monsters, Inc.: A Villain You Just Couldn't Bring Yourself to Hate
OK, so I'm listening to Red Seas Under Red Skies right now. And one of the (many!) villains, Maxilan Stragos, is downright inspiring. I'm always on the side of Locke and Jean, of course, but Stragos' reasoning is totally rational and I'm all about it.
5. Finding Nemo: Best Family Relationship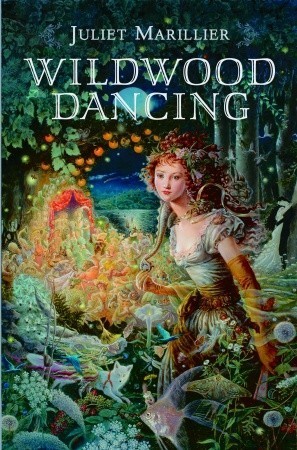 Wildwood Dancing has the best representation, to me, of family dynamic that's realistic but also very sweet.
6. The Incredibles: A Character With a Superpower You Wish You Possessed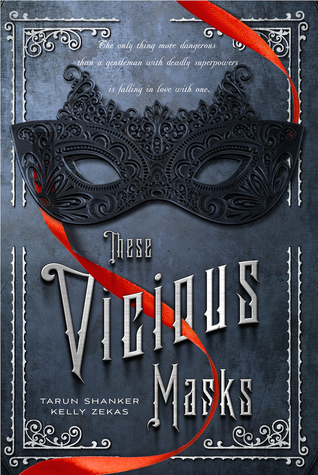 I can't recall nor find the character's name (or nom de plume, really), but there's a side character in These Vicious Masks who can change her (and others!) appearance at will. She herself views it as stagecraft, but it's a supernatural shifting that can cross genders, ages, builds, coloring, etc. I'd love to have the freedom to be a human shapeshifter.
7. Cars: A Book with Travel/A Road Trip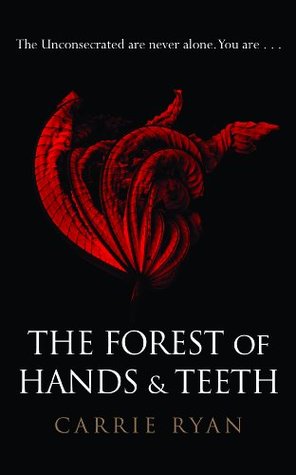 Epic roadtrip! Um….for survival. Seriously, the journey itself is almost a character, in this (one of my favorite YA zombie novels). You really feel the press of Unconsecrated just beyond the chain link fence, the wild forest, the isolation.
8. Ratatouille: Your Favorite Sidekick
There are a lot of options for this one, but I pretty consistently adore Izabel in Saga. She's fantastically sassy, but also an amazing babysitter. Even though she's dead.
9. WALL-E: Your Favorite Dystopian Series
I haven't read a ton of dystopian series, so I have a limited pool to draw from. However, I devoured The Hunger Games trilogy, and loved every minute of it. I can definitely see that as a possible dystopian future for Earth (certainly more so than some other shortsighted dystopian novel concepts).
10. Up: Book With the Most Beautiful Love Story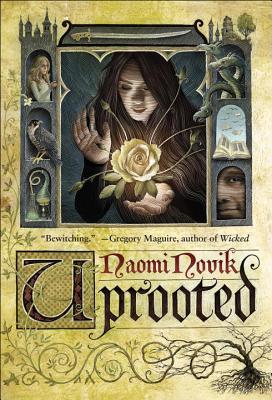 Two people, totally themselves but dedicated to something greater than themselves, gradually fall in love while busy doing the things that must be done, and trading some banter. And then no happily ever afters, because THINGS STILL NEED TO BE DONE. I love everything about this book, the love story most of all.
11. Brave: Most Badass Book Heroine
Picking one would be like making it a competition. There are SO MANY amazingly badass book heroines, in all genres, of all ages. Physical brawlers, political schemers, persistant loyal ladies, and every shade in between. I could never pick just one.
12. Inside Out: The Book That Gave You All the Feels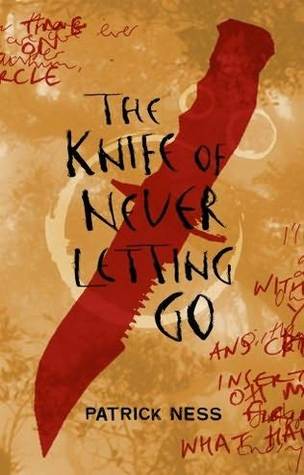 Patrick Ness conquered my heart with this trilogy. ALL THE FEELS.
I feel like I should see Inside Out now. Was it good?
Many thanks to Chasing Faerytales for making this tag in the first place…even though your #3 makes me think you prefer Ants to A Bug's Life, which I vehemently disagree with.